We aim to provide a professional, hygienic, creative service and beautifully stunning nails to our clients, thereby meeting their beauty needs at all times. We are committed to providing the highest level of service by exceeding expectations and going the extra mile, doing one more special thing that the client would never expect from our service. Our clients love how they are pampered. All with the world famous Thai Smiles and Friendliness. Our friendly team of technicians are highly experienced and trained in the latest techniques not only in beauty and nail services techniques but also in health, hygiene, and safety. Our products and equipment are state of the art in the Nail Spa business. Our spa chairs feature an extremely comfortable and reclining leather chair equipped with multi-function human touch massage, mp3 player to listen to your favorite tunes or catch up with an audiobook or lecture, and the highlight of it all is to relax your feet in the wonderful whirlpool foot spa equipped with led lights to soothe not only your feet but your mood as well. There are no others like them in Chiang Mai! Chez Charlotte uses only the top quality products: O.P.I., Chanel, Zoya, Harmony-Gelish, and NuSkin. These manufacturers are committed to excellence and health in their products. So, we look forward to seeing you at Chez Charlotte so that you can enjoy a professional, great, luxurious and RELAXING experience. Come join us for an Amazing Experience. Smile, relax and enjoy the Premier Nail Service in Chiang Mai!
Gam
Nail Technician, Waxing Technician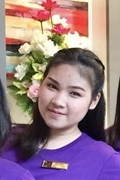 As our longest serving employee, Gam is a highly accomplished nail technician specialising in nail art at the finest detail.
Aom
Owner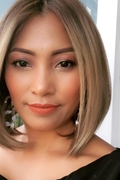 Orm Ai Khin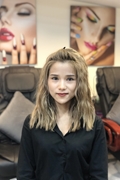 Pang Boonthom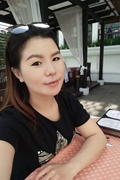 Kat
Nail Technician, Eyelashes Technician, Hair Technicain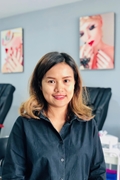 Ning Songthongsiri
Shop 6 Shangri-La Hotel Floor 1, Changklan Road, Chiang Mai
0649562466
Monday

Tuesday

Wednesday

Thursday

Friday

Saturday

10:00 - 20:00

10:00 - 20:00

10:00 - 20:00

10:00 - 20:00

10:00 - 20:00

10:00 - 20:00
Shop No. 6 Richco Center, 357/2 หมู่ 1 Nong Pung, อำเภอ สารภี เชียงใหม่ 50140, Saraphi
0649562466
Monday

Tuesday

Wednesday

Thursday

Friday

Saturday

09:00 - 19:00

09:00 - 19:00

09:00 - 19:00

09:00 - 19:00

09:00 - 19:00

09:00 - 19:00